SWITCHING MORTGAGE
Looking for a better and more flexible mortgage with the
option of cashback for home improvements?
Book a Call
Looking to Switch your Mortgage?
If you are considering a switcher mortgage / remortgage in Ireland but you are not sure about how to get the best deal and when to switch, then MortgageLine is here for you.
It is as simple as this, a switcher mortgage should save you money. A mortgage broker can help to save you money by finding a deal with a cheaper interest rate to reduce your monthly repayments.
MortgageLine works with mortgage customers all over Ireland from our base in Dublin.
Read on to learn:
What is a remortgage?
What does remortgaging mean?
Things to consider
When is a good time to think about a remortgage?
What is a Remortgage?
A remortgage is when you take out a new mortgage on a property that you already own. With rising mortgage interest rates, switching mortgages has become very popular as people try to save money.
For most people, a mortgage is the largest financial commitment they will have. In the same way that you might search for the best deal on a new car, it makes sense to review your mortgage every few years to make sure you are not paying too much.
Our friendly mortgage advisers love talking about remortgages and have the knowledge of the options available to you.
What does Remortgaging mean?
Remortgaging is the process of renewing your mortgage, either when your current deal is about to expire or because you want to find a cheaper or more flexible mortgage.
Lots of mortgage products have a fixed interest rate that is set for a fixed period, most commonly 2, 3 or 5 years.
After this period ends, the mortgage interest rate reverts to the lender's standard variable rate or SVR and this is when mortgage repayments can become expensive. Getting a remortgage to a lower interest rate can reduce the amount of interest you pay and could lower your monthly repayments.
A mortgage is one of the biggest financial commitments you'll ever make, so it makes sense to keep checking that you've got the best deal. Over time your circumstances can change and so remortgaging to a different deal or mortgage provider can make sense and give you the flexibility or change in terms and conditions that you're looking for to fit in with your lifestyle.
Things to consider before Remortgaging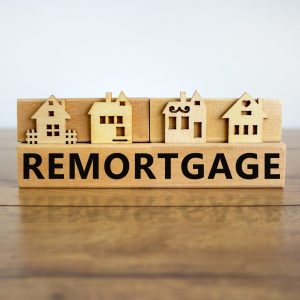 There are always costs involved with a remortgage and these need to be taken into account when considering whether remortgaging will be beneficial.
You may have to pay an early repayment charge to your existing lender if you remortgage.
If you are currently in a fixed rate deal that has not yet finished then you will probably be subject to payment of a fixed rate penalty. This penalty is usually up to 6 months mortgage interest. This can vary from lender to lender and will also depend upon how long your fixed rate has left to run.
If you want to release equity from your property to get a lump sum for home improvements then this means you will be increasing the overall amount you are borrowing. This will therefore mean a rise in your mortgage payments. However if you are doing home improvements then hopefully these will also increase the value of the property and so will have a positive effect on your LTV and snag you a better interest rate.
A remortgage to consolidate expensive short term debts might be right for you but you should do your sums carefully. Remortgaging may seem attractive as mortgages have relatively low interest rates when compared to credit cards or loans but borrowing over a long period may cost more in the long term.
When is a good time to think
about a remortgage?